Liebe Kunden und Geschäftspartner,
nachfolgend erhalten Sie eine aktualisierte Liste mit momentan nicht zugänglichen Destinationen.
Sendungen für diese Destinationen, die Asendia bereits übergeben wurden, werden mit der nächsten sich ergebenden Transportmöglichkeit in die jeweiligen Zielländer weitergeleitet.
Für alle Sendungen für diese Länder, die ab dem 9. November 2020 eingeliefert werden, behält sich Asendia vor, die am Tage der Weiterleitung geltenden Zuschläge für den Transport in Rechnung zu stellen.
Die genannten Maßnahmen sind unabhängig vom Einliefer Hub bei Asendia (SCL Rodgau und Roissy PIAC) und gelten sowohl für das Netzwerk der Schweizerischen Post, als auch für das der französischen La Poste.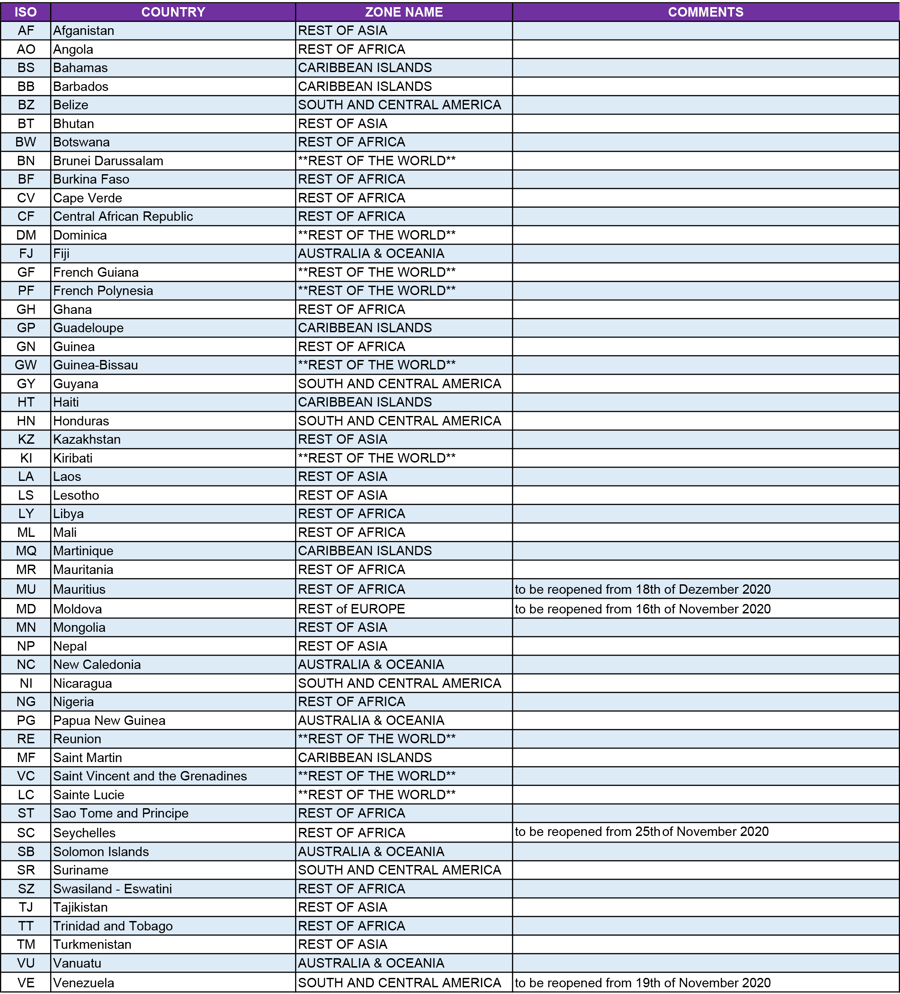 Bei Fragen stehen wir Ihnen selbstverständlich gerne zur Verfügung. Sollte es weitere wesentliche Änderungen geben, erhalten Sie ein neuerliches Update.
Bleiben Sie gesund.
Freundliche Grüße,
Ihr Asendia Team

________________________________________
Dear customers and business partners,
Please find below an updated list of destinations that are currently not accessible.
Shipments for these destinations, which have already been handed over to Asendia, will be forwarded to the respective destination countries with the next available transport option.
For all consignments for these countries that are delivered from 9th of November 2020 on, Asendia reserves the right to charge the transport surcharges applicable on the day of forwarding.
The above measures are independent of the Asendia hub of posting (SCL Rodgau and Roissy PIAC) and apply to the Swiss Post network, as well as that of the French La Poste.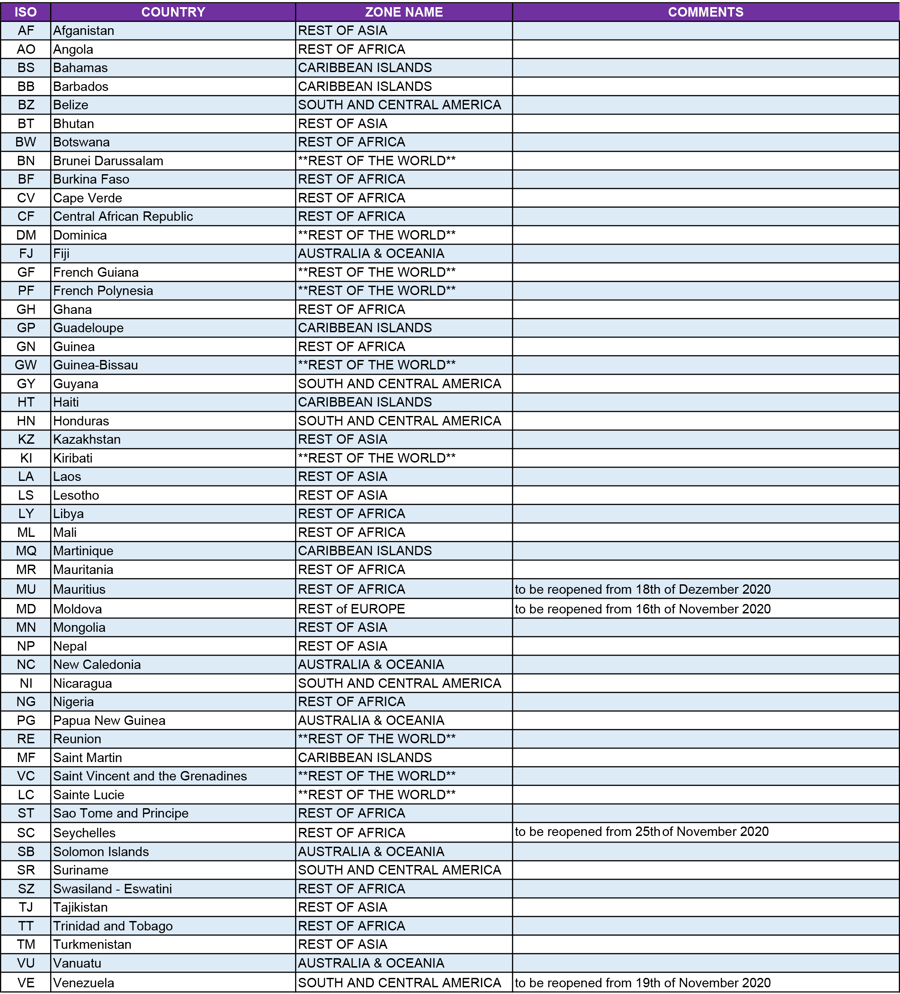 If you have any questions, please do not hesitate to contact us. We will keep you updated in case of major changes.
Thank you for your understanding and stay healthy!
Best regards,
Your Asendia Team